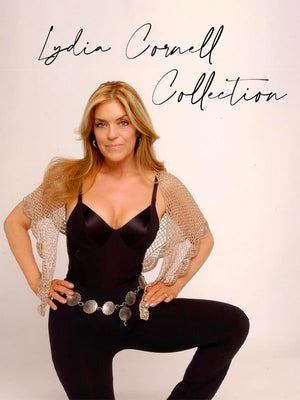 Style Icon & Hollywood Star Lydia Cornell adds a stunning new creative twist on the traditional Loop Scarf. Proceeds go to Children's Charities, Feeding America, and the American Red Cross.
Shop Now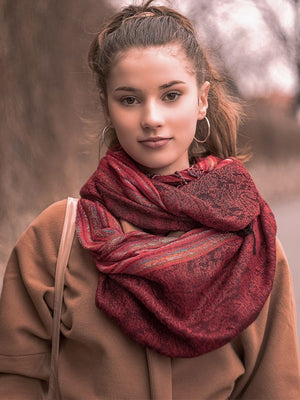 CAN'T MISS DEALS
$7.95 Scarf Sale
Designed in New York, capture the epitome of fashion trends and accessorize your wardrobe with these limited-stock pieces.
Shop Now
About
Peach Couture
Peach Couture is located on Long Island, a beautiful Island just minutes away from New York City. Peach Couture is a choice of style and elegance, a choice to reflect your beauty and confidence, a respect for Mother Earth and a contribution towards betterment of others, it is desired for quality, comfort and style. All our products are designed by our in house team of women designers in New York.
WELCOME TO PEACH COUTURE
Since we design & source most of our pieces in America, you can expect top quality products that maintain socially responsible sourcing and manufacturing practices. Check out our collection of dresses, tops, bottoms, and accessories to discover cute and comfortable styles! Based out of New York, all products are ethically sourced and are 100% non-toxic. No matter what season it is, our Pashmina & Scarves make great additions to any outfit, whatever the weather, add an edge to a simple outfit with a scarf, or keep your hair in place with a chiffon scarf. A vintage-inspired scarf can be the perfect way to pay homage to fashion icons without going for a full-on retro look. Women Pashmina scarves and shawls have a permanent place in fashion magazines and on the catwalks thanks to their versatility and wearability. Warm or cold, winter or summer, our stunning scarves are always on hand to provide colors, style and comfort.
Our Pashmina range includes pashmina scarves, pashmina stoles and pashmina shawls, as well as beaded pashminas and a selection of handwoven silk stoles and shawls. An essential classic for any wardrobe, pashminas make thoughtful and original pearlescent beads. The composition of our pashminas is 100% Cashmere or 70% Cashmere & 30% silk and viscose
Our Scarves are a great year-round accessory; perfect for those cooler mornings, and just the thing for adding a splash of color to your outfit. Choose from our wonderful range of colors, prints and finishes including silk and designer scarves and shawls!